CARTOON PORTRAIT ILLUSTRATION
WEBSITE DESIGN & CUSTOMIZATION SERVICE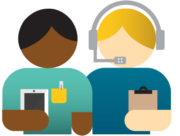 GET YOUR FREE QUOTE
Enquire for best prices today. Now fill out this form, and we'll get back to you in 10 minutes or less with your customized quote.
You can also get more information directly. Please email info@uzairghazali.com for your direct contact if you don't know who that is.
SOME OF THE BRANDS WE WORK WITH
We wouldn't be who we are without our awesome clients.
These are just a few of the brands and companies we work with.
I had Davis create about 20 cartoon portraits for my team to use in our email signatures and the outside feedback has been amazing! I was super impressed with Davis' design skills and speed of execution and would highly recommend him to anyone looking for a talented, professional cartoon portrait designer.
Drew. Rainmaker Ad Ventures
He did an awesome job and was super quick! I would highly recommend him and would definitely hire him again
Lindsay Gray
Great work, great responsiveness, and great revisions I would highly recommend.
Mike Merzacco
Thomas made my vision come to fruition and created the PERFECT logo for what we wanted. He was very patient with us through the process of changes as well which meant a lot to us. Definitely would work with him again in the future.
Audie Dorrian
Reached out to Illustrate by me about a logo. Got a great logo with super quick turnaround. These guys are great!
Dee DeLoatch
Get in Touch
Have got a great idea to discuss? Send me a message and i will help refine and build your idea into a reality in no time!